ACTIFRY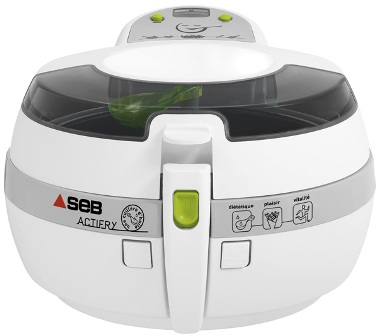 Deep fryer
The history: ACTIFRY is an international name created for a new SEB fryer.
For the pleasure to taste French fries without the guilt!
Capacity: 1 kg of fresh fries, but also frozen fries, nuggets, fried vegetables, spring rolls …
Measuring spoon for the right amount of oil of your choice (except walnut oil)
Transparent lid for optimal cooking control
Cold walls for greater safety.
The bowl and the lid are removable and are dishwasher safe.
While cooking the fries fully absorb the amount of oil, so you no longer need to filter the oil, store it, and finish the tedious chore of cleaning the fryer.